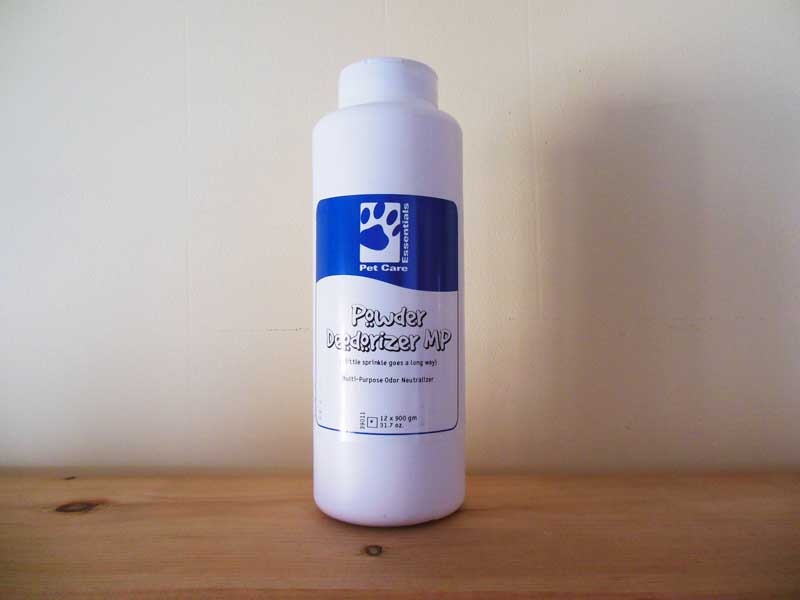 Powdered Deodorizer MP
Uses:
POWDERED DEODORIZER MP is specially designed to tackle tough odours such as: mustiness, smoke, food, pet and general occupancy. It pleasantly enhances the room environment with a light fresh fragrance. Easy to use. Simply sprinkle on carpeting, then vacuum up. A fast and easy way to provide pleasing first impressions. Caution: Do not use a liquid carpet extraction system without vacuuming carpet first.
Safe to use on any type of carpet.
Can also be used to freshen car, truck, boat, and RV interiors.
Economical.
Easy applications.
Decreases static electricity.



How to Use Deodorizing Cleaner and Surface Deodorizer:
Dog Runs: Use 1oz. per gallon of warm water and distribute evenly over area.
Hard Surfaces: Use 1oz. to dilute bleach for cleaning & disinfecting.
Indoor Pet Areas: Mix 1 part Surface Deodorizer (NO BLEACH) with 10 parts water and mist or spray: Drapes, carpets & pet blankets.
General Cleaning: 1 to 2 oz. per gallon of warm water for floors, walls, woodwork, any painted surface.
Heavy Duty Cleaning: Use 4 oz. per gallon of warm water.
Windows: Use 1/2 oz. per gallon of water.
Metric Conversion Help
1 Liter is about 33.814 fluid ounces
4 liters are about 135.25 ounces 1 gallon is 128 ounces
20 liters are about 676.28 ounces 5 gallons are about 640 ounces

This table is not meant to be exact, just to give you an idea of how much you are getting for your dollar.